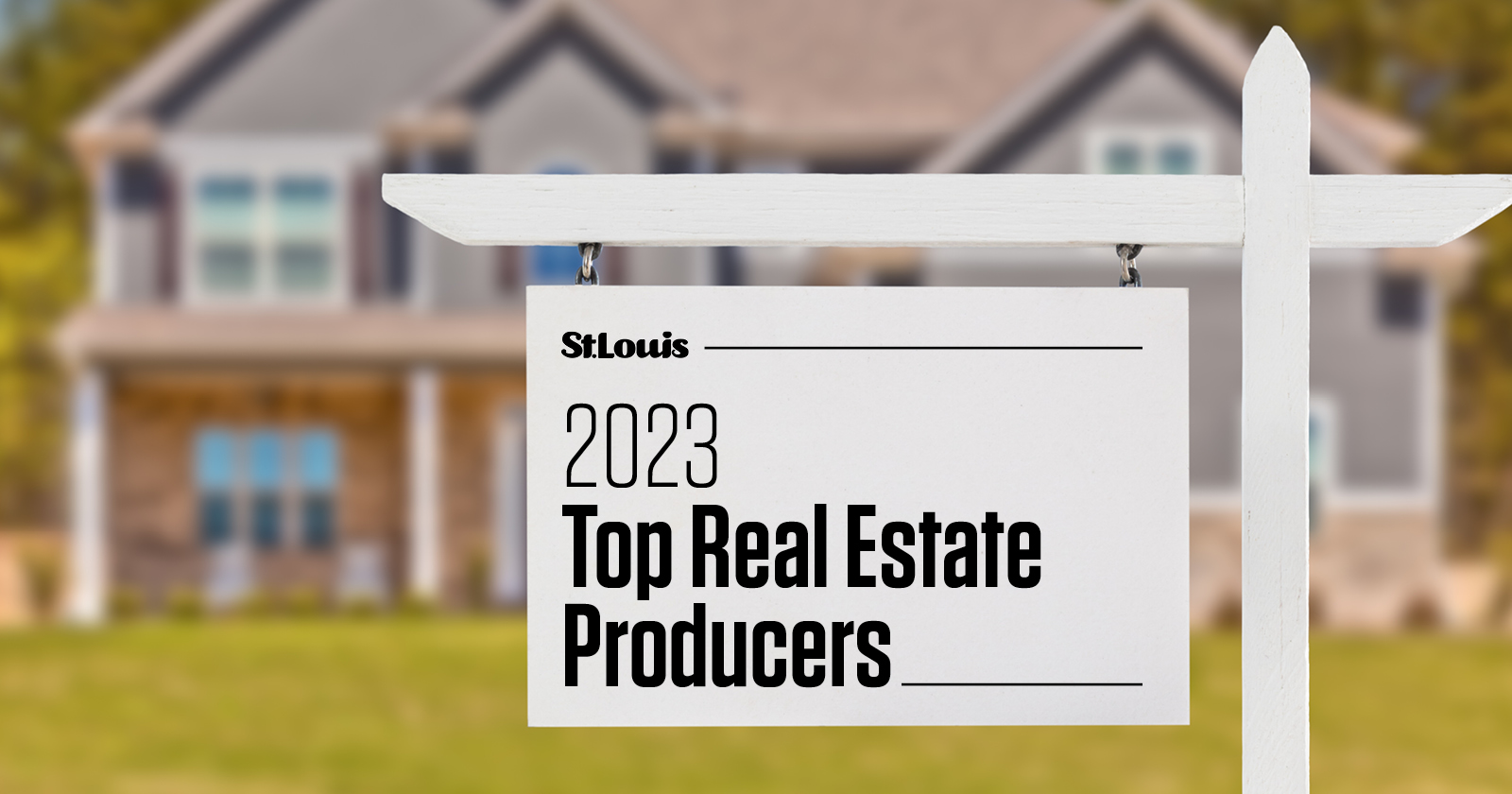 Highlight the outstanding achievements of your brokerage's top realtors
The June 2023 issue of St. Louis Magazine is the definitive guide to real estate, neighborhoods, and living your best life in St. Louis. This issue features a list of Top Real Estate Producers in the greater St. Louis metropolitan area, based on residential sales volume in 2022. The issue—as well as our online directory—reaches readers who are in search of the best real estate services across the St. Louis community.

To make the list, an individual real estate agent must have sold more than $5 million from January 1, 2022–December 31, 2022, and a team must have sold more than $10 million during that timeframe. To ensure that your agents are considered for inclusion on this prestigious list, you will need to submit your 2022 sales volume data.
---
How to submit
Please read the guidelines at the bottom of this page, as well as our FAQs.
Download this spreadsheet and populate with agent(s) information.

Attach the completed spreadsheet to the form below.

Submit by Monday, February 6, 2023.
Guidelines:

All agent nominations must be submitted by a superior or provide verified MLS sales volume data. (If you are the senior agent or business owner, then you may submit yourself.) Those filling out the survey should be sure to provide informed, accurate information about sales volumes. Agents must currently be selling homes in the metro area to qualify.

A sales associate/representative is an independent, state-licensed real estate contractor. A team is comprised of two or more individuals working together as one entity whose production is the culmination of more than one licensed individual/representative. Agents cannot be nominated as individuals and as part of a team; a team nomination will supersede an individual nomination.

For teams of multiple agents, please include the name and contact information for each agent. If an agent has moved on from your firm but contributed to a team's sales volume, please still include the agent's name but denote that they're no longer with the brokerage.
Teams may be considered small (2-5 members), medium (6-10 members), large (11-20 members), or mega (21+ members).