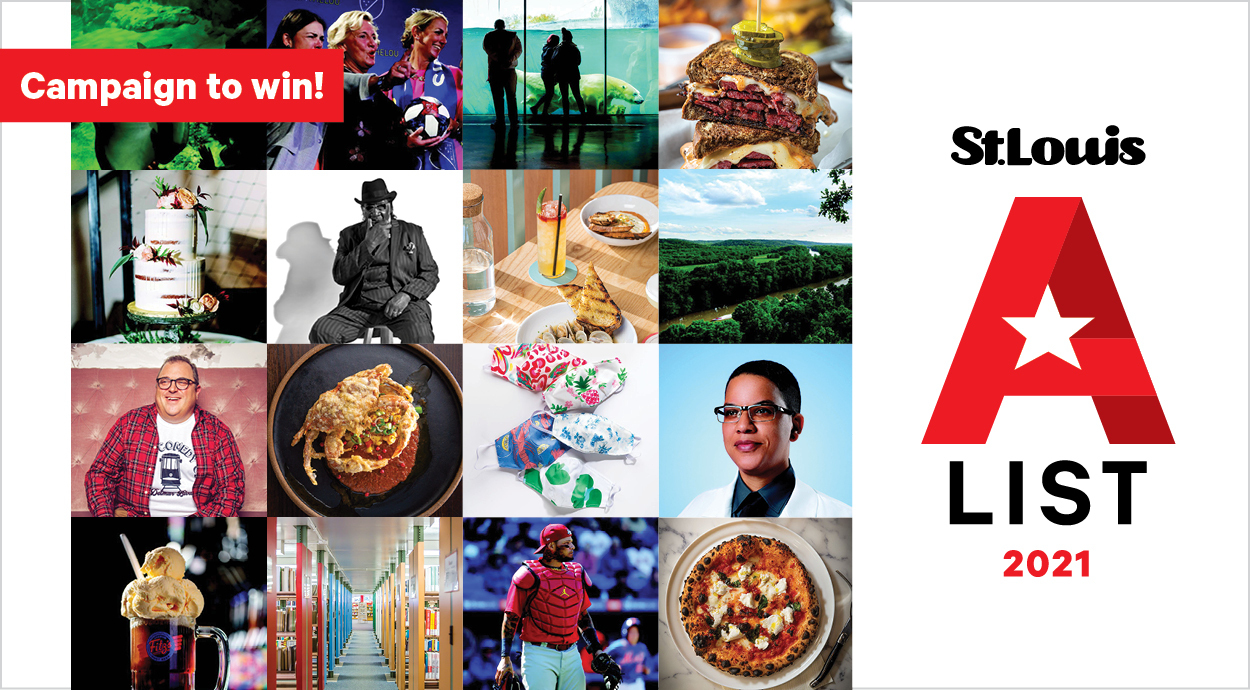 In St. Louis, small and local businesses are the lifeblood of the city and we know that now, more than ever, that landscape is changing quickly. For our annual A-List campaign, we invite our readers to nominate the newest and the best businesses. This is a great opportunity to make sure your business is the go-to spot for St. Louisians. The results of A-List 2021 will be promoted from June 2021 - June 2022.
Make sure your business is featured on A-List 2021

Nominations will be open from January 4—January 31. Get your business on the voting round by inviting your most loyal customer to nominate you for A-List. To help you get started, we've created a marketing kit, complete with promotional tips and social media graphics. We'll email you when A-List goes live!
Fill out the form to get a marketing kit for promoting your business to make sure you are on the voting round.

For more information, contact your account representative or email Elaine Krull, Sales & Marketing Coordinator, at ekrull@stlmag.com.